New Release by The Implicit Order
Monday, 22 December 2008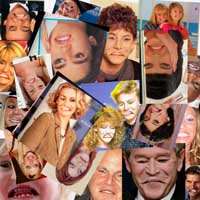 The last release for 2008 on the Vuzh Music label is from the Implicit Order, the recording name of the enigmatic artist Anthony Washburn from Kentucky, USA who was active in the cassette underground during the 1990s.
This new release features some of his trademarked zoned-out, looping, atmospheric drones juxtapositioned with the sometimes funny, sometimes creepy musique-concréte audio collages typical of his later work with the group the American Tract Society.
Read more about Anthony Washburn and the Implicit Order…
Or proceed directly to the download page for Disposable Outcome.